Unique stops upstream
We have a good night's sleep in the comfortable bed. Ulf drives us back to our car in the morning and we continue our trip up north. Idyllic scenery of Swedish summer passes by – red cottages in the morning sun, grazing cows on vast fields with mountains acting as a backdrop, a magnificent river that glitters. We make our first stop in Jockfall and hear the waterfall rush all the way from the parking lot. There is a lively chatter coming from the camping area and fishermen with their fishing rods are marching by with a clear purpose. We eat a salmon sandwich and fill up with tea and coffee in the café, which doubles as a shop and tourist information, before we walk over to the waterfall. The sound of the rushing water gets stronger the closer we get and we walk out on the bridge, which crosses directly over the fall. The air is vibrating of nature's force and the waterfall itself is grand, almost hypnotic to watch. Jockfall is also known for its salmon stairs where you can see the salmon travel upstream. It is also known for the great fishing waters and attracts both hobby- and sport fishermen.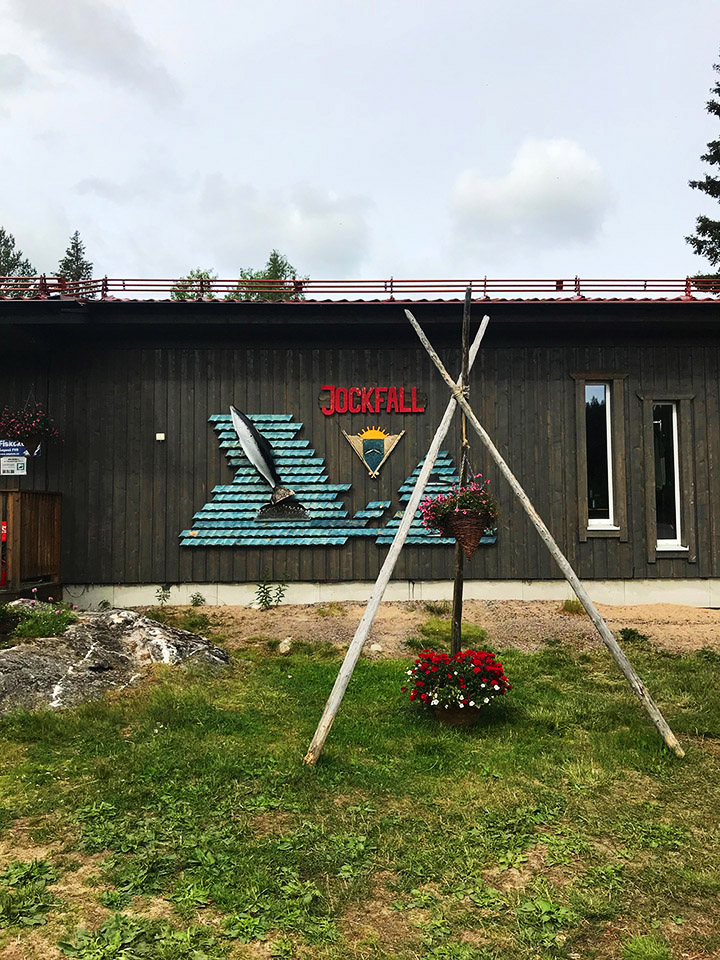 The road trip continues on winding roads, through cute villages and dense forests. We break for passing reindeer a couple of times. At Arctic River Lodge in Tärendö, we decide to stop for coffee, which during our visit is in its final stages of the renovation. The hotel has been completely overhauled and designed in a mix of international industrial and a living room from Torne Valley, which together create a warm and comfortable atmosphere. The focus is hospitality and the hotel is always open for locals – the coffee is always on.
We arrive in Junosuando right in time for lunch and meet our guide Mikael Kangas who takes us out on a boat tour. We secure our life vests and enter the wooden boat that Mikael pushes forward with a long oar – think a gondola in Venice! The river is calm and peaceful, and there is something romantic over the tour. We are served smoked whitefish and homemade potato salad, followed by pastries and coffee.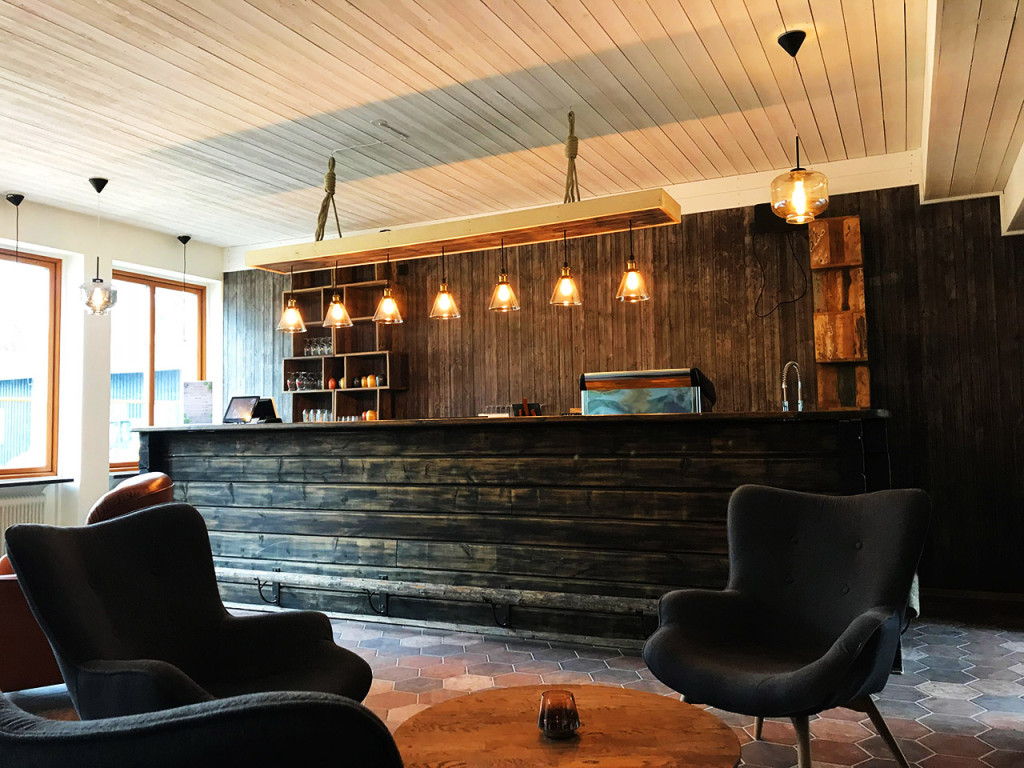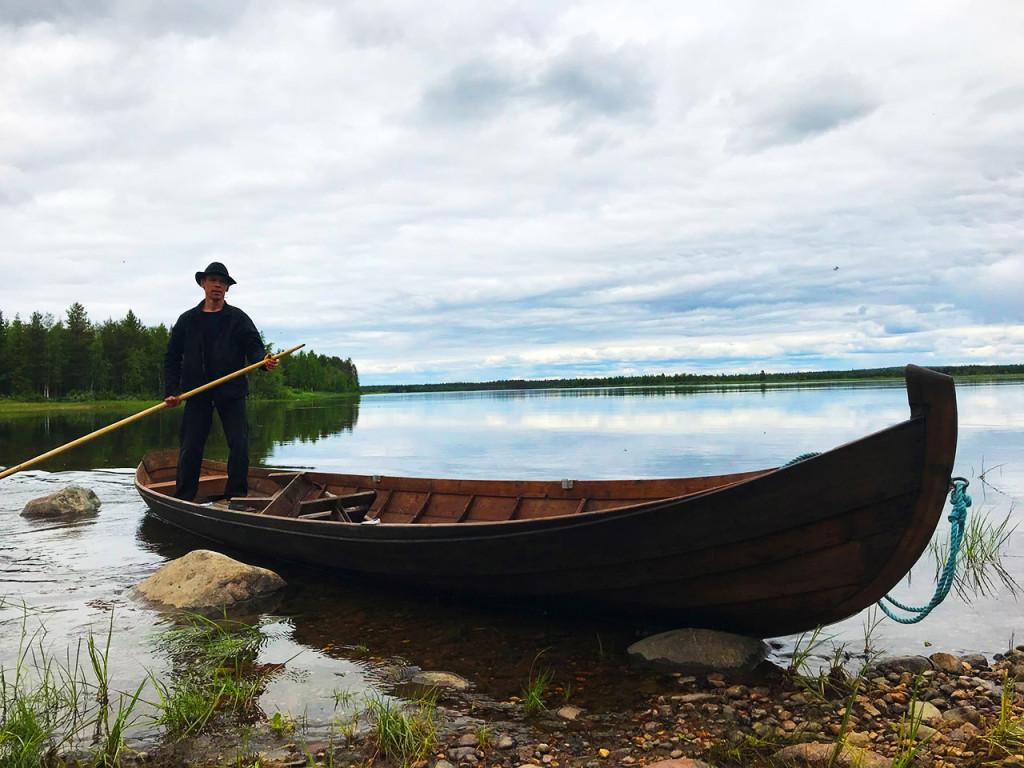 A quirk behind every door
Lapland Guesthouse in the village Kangos is our base for the next 24 hours. It seems to be like any other Torne Valley farmhouse at first glance, but behind the doors awaits an exceptional collection of things. Classic souvenirs like little wooden reindeers, local design, colorful lamps, tin signs – the list never ends. Johan and Eva Stenevad are the couple behind the quirky guesthouse where everything can be bought. The timbered buildings behind the main house are bursting with second-hand finds and a number of vintage mopeds are properly parked along the gravel path. There is something new and unexpected behind every door and our room is clearly influenced by winter with white on white, snowflake-ornaments and blue details. I'm especially grateful for the modern tile bathroom. We unload our bags and return to the living room in the main house for a cup of coffee. Johan Stenevad welcomes us with a warm handshake, dressed in workwear and suspenders with skulls. He feels like a kind bear next to his wife Eva, who has a soft approach with her blonde hair in a ponytail, and it is clear that it is Mr. Stenevad who is the collector of things in that marriage. We feel immediately at home and joke with the couple over another round of coffee.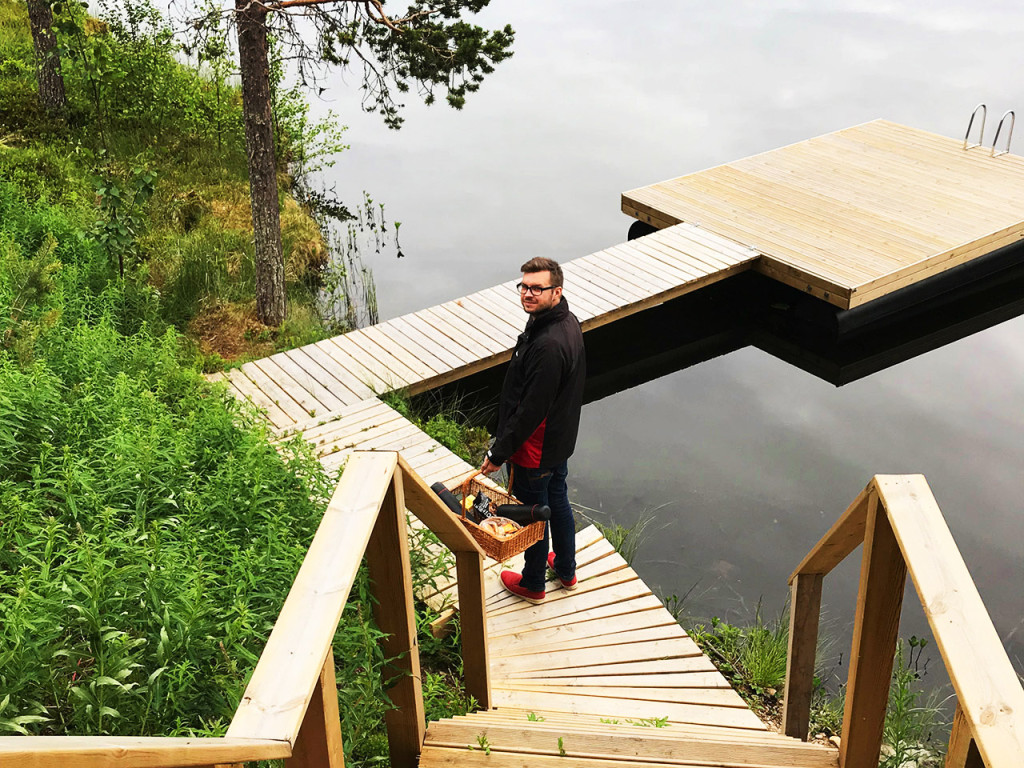 Though somewhat tired after a long day of driving, we borrow vintage bikes from the 1940s and explore the village of Kangos on two wheels. Kangos is situated alongside Lainio River and is home to small businesses, many of them in the tourist industry, a school and a country store. We bike to Särkimukka, which begins where Kangos ends, and visit Pinetree Lodge that overlooks a calm forest lake. The sled dog puppies are the only ones making noise and we say hi to the adorable huskies before we head down to one of the docks by the lake. We stretch out on the warm wooden deck where we drink some refreshing juice. This is far away from any hustle and stress.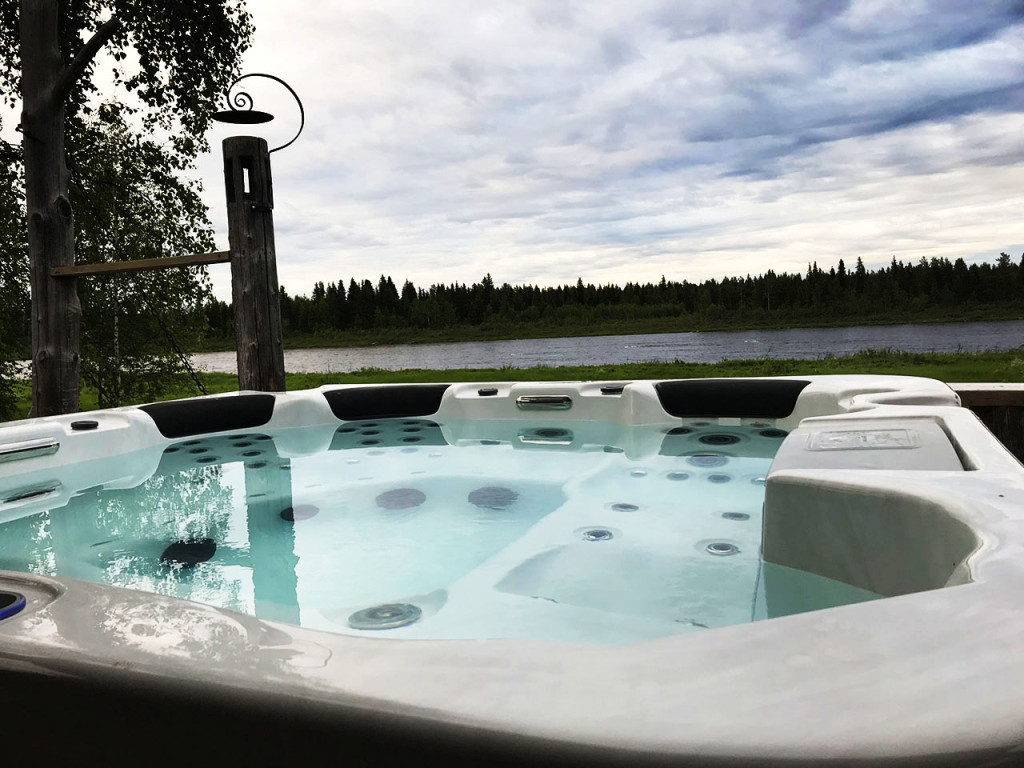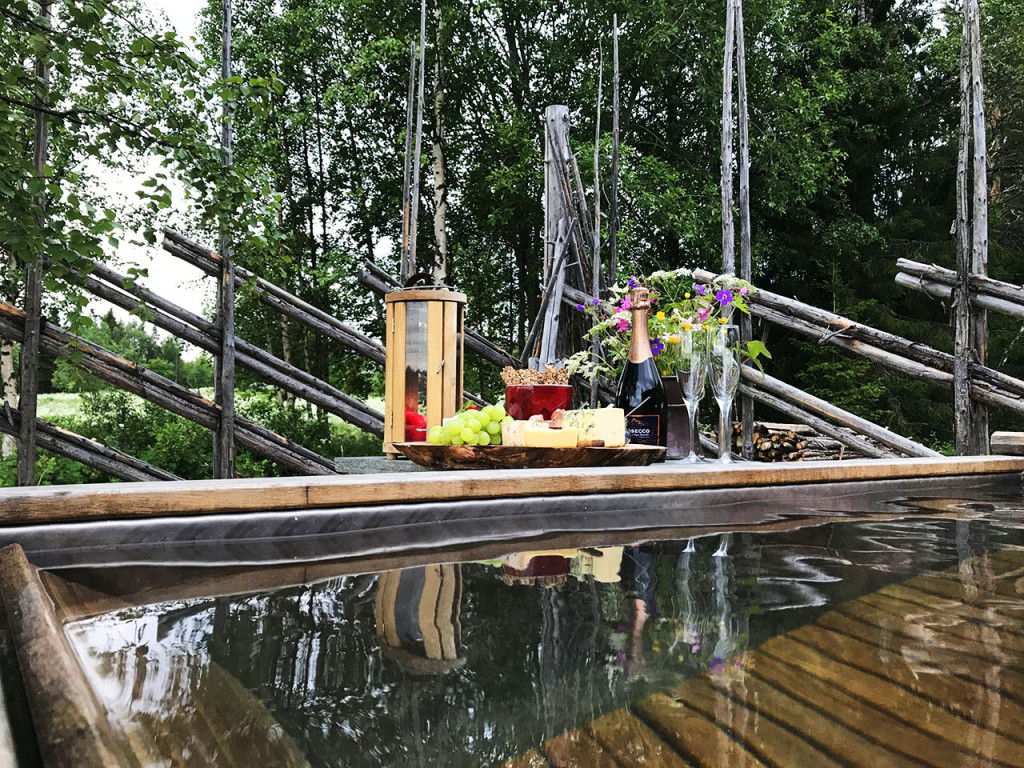 Our dinner waits back at Lapland Guesthouse and we are served sirloin from moose and roasted fresh potatoes before it is time for the relaxing activity by the river. A steaming bath in a Hikki-bathtub for two, a bubbly Jacuzzi and a hot sauna is hiding behind the saloon-like doors. We try the sauna first and enjoy some steam before we step into the bathtub. A cheese plate accompanied by Prosecco is nicely presented next to the tub and we toast while looking out over Lainio River. We continue to the Jacuzzi where we end up staying for hours, watching the midnight sun.