In the river valleys of northern Sweden, where the Arctic Circle passes by, beats the heart of Swedish Lapland. This is where you drink kokkaffe (kettle boiled coffee) and locally grown has been a thing long before it became trendy. This is where you can listen to the silence or speak with people who have grown up bilingual. The midnight sun shines all summer and blesses the region with days that never end. During fall and winter, the northern lights dance across the dark sky. This is where you'll find straightforward luxury and experiences that should be on everyone's bucket list.
– The weather during the summer in northern Sweden can be fickle. Pack light layers and hiking boots.
– Wilderness camps rarely have electricity, bring a power bank so you can charge your phone if you drained the battery while photographing amazing places.
– Wet wipes are great to bring for bathroom visits where there is no running water or for a quick refresh. If you use make-up, bring wet wipes adapted to remove make-up products.
– Schedules are great, but you'll want to stay longer in some places. Summertime also means roadwork with lower speed. Make sure to have plenty of time between your stops for a safe and enjoyable road trip.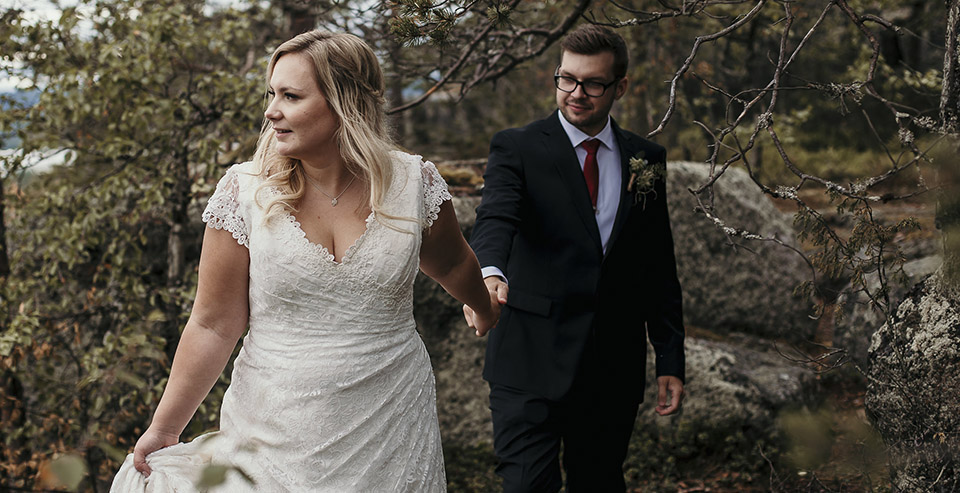 Therése and Johan Wintervy
Freelance writers, digital nomads and newlyweds.