Ever wondered how it would feel like to bath in ice cold water in the arctic? Now, there's only one way to find out. Do you dare?
But first, time for sauna.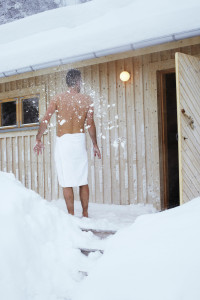 Saunas have existed in other cultures, but it is in Torne River Valley as well as neighbouring Finland they have become entwined in the national culture. In days gone by, they were the most practical place to wash during the long winters when there was no running hot water. You can still find people in this region who were born in the sauna. Not when it was heated, of course, but it was a sterile place where hot water was available.
Traditional saunas are heated by wood, burned either in a stove with a chimney, or by a stove with no chimney. In Heart of Lapland you will find many different saunas, and if you're curious about the culture of saunas and fell the urge to try various types – Kukkolaforsen is the place to go. They have over 15 different types of saunas!
When you come out of the sauna, jump into a lake, or roll in the snow. Or – and this will be the case for most foreign visitors – simply take a shower. But if you do roll in the snow, make sure it is fresh and powdery…
Another way of cooling down is to go for a dip in a "isvak" which basically is a hole cut out of the thick ice. There's usually a ladder and you can slowly go into the freezing water for a moment. It's an unforgettable experience, yet not something for the faint hearted. Head to the sauna afterwards!
For those of you who are looking for another extraordinary ice -related experience we highly recommend booking a tour with Polar Explorer – the gigantic ice breaker. Here, you'll not only be experiencing the process of breaking the ice, but you'll be giving an opportunity go bo ice bathing in Bothnian Bay dressed in a floatation suit!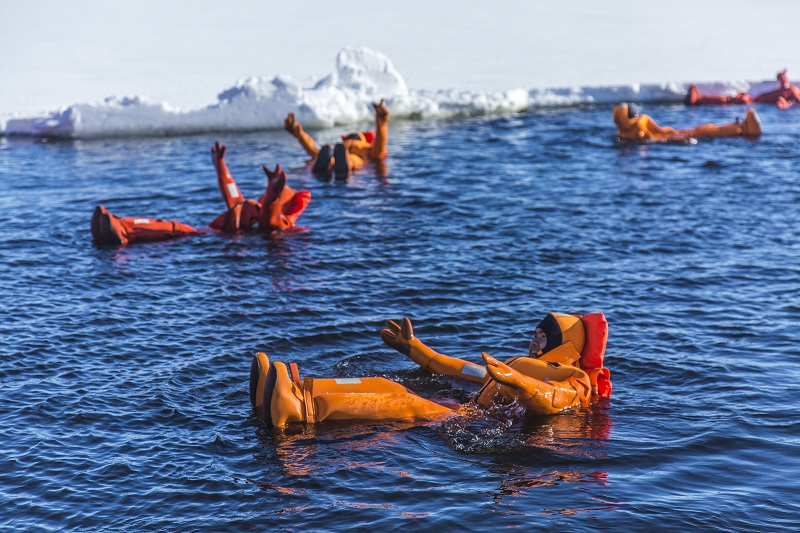 Foto: Anthony Tian
So, you've been ice bathing and experienced a traditional sauna. Now there's one more thing you need to do while visiting Heart of Lapland in the winter time: Arctic SPA. Imagine an outdoor jacuzzi with hot water and bubbles, with northern lights, the moon and stars above. That's tranquillity to us, and we'd love for you to experience this luxury.
Book your trip to Heart of Lapland today!