In our effort to develop and market the tourism industry in the eastern part of Swedish Lapland – with its main destinations Haparanda, Kalix, Pajala, Överkalix and Övertorneå, we utilise the opportunity of project funds to maximise and strengthen the scope of our work. Read more about our current projects below.
The product lab (Produktlabbet)
The product lab is a business development program for businesses that want to create new products for visitors. It can be an established tourism business that wants to expand the seasons or a possible entrepreneur with a new idea they want to try out. The participants get help with their business plan, product calculations, product development and pricing for the right target group, analyse the product's sustainability, and test it live with test pilots. The participants also receive knowledge about financing their investments.
This project is in cooperation with the business development service Nyföretagarcentrum Nord.
The product lab is made possible with financing from the European Agricultural Fund for Rural Development through Leader Tornedalen 2020 and Sparbanken Nord.
Flavours of the Arctic
The purpose of the project is to increase the knowledge about Norrbotten as a destination for culinary tourism and increase both the number of visitors and guest nights, which long-term contributes to an increased profit for food producers in the tourism business. som resmål för måltidsturism.
Objectives:
Three new food producers that offer new food experiences to visitors

Five new packaged experiences with focus on culinary tourism

Two tour operators/travel agents that have implemented food experiences in the destination in their offers
Make a pre-study for a future food festival in the area
Establish connections between educational institutes and entrepreneurs to make competence provision more efficient.
This project is in cooperation with Utbildning Nord, Kalix Folkhögskola, and Kalix kommun.
Flavours of the Arctic is made possible with financing from the European Agricultural Fund for Rural Development through Jordbruksverket and Längmanska Företagarfonden.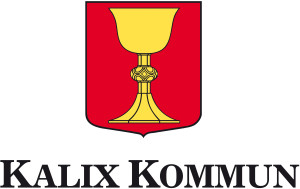 Guide Me
This project is a cooperation between RISE Norrbotten and Heart of Lapland with touchdowns in five municipalities in Norrbotten. The purpose is to develop new digital solutions for tourism businesses to meet the travellers' requests and needs – independent from personal physical presence. Through contemporary social and environmental analysis, the project will research the proper tools and techniques to use. The activities idea generation, concept development and prototype development will lead to the creation of 2-3 prototypes, derived from selected cases. At lease one of the cases will be based on potential to improve values within eco tourism. Each prototype will be developed iterative in dialogue with the tourism business that identified the need. The prototypes will act as inspirational examples of digital guiding and are also the starting point for the DIY-support for businesses that will be developed in parallell. Both prototypes and the DIY-support will be tested and evaluated together with the users.
Guide me aims to inspire and make it easier for tourism businesses to use digital opportunities to guide and inform visitors in an efficient and qualitative way, independent of personal physical presence.
This project is in cooperation with RISE.
The project is made possible with financing from the European Agricultural Fund for Rural Development through Swedish Agency for Economic and Regional Growth (Tillväxtverket).