Delightful local cousine
– enjoy the taste
In Swedish Lapland simplicity does not mean plain. We strive to keep as few steps as possible from forest to plate. The local cuisine is diverse with natural ingredients of high quality, grown in a clean environment.
Fish is a local delicacy and a culinary treat. Salmon, grayling, whitefish and roe swimming in our clear waters decorate the gourmet menus. Kalix bleak roe (Kalix löjrom) is an exclusive local treasure not to be missed!
Traditional dishes are reindeer, moose, grouse and capercaillie served with freshly picked berries. Cranberries, blueberries, cloudberries and Arctic raspberries are combined with main dishes, in desserts, in drinks or enjoyed just as they are.
Local cuisine differs from place to place in Northern Sweden and this is something a foodie will notice. Historically speaking our food culture is closely connected to our way of life and to what nature has had to offer us. Often less is more and our use of ingredients are innovative. Honest, natural, diverse and tasteful.
Hungry for Swedish Lapland yet? All destinations in the Heart of Lapland offer guests a real feast – and we welcome you to the gastronomic delights we are all so very proud of.
Five restaurants from Heart of Lapland listed in White guide 2018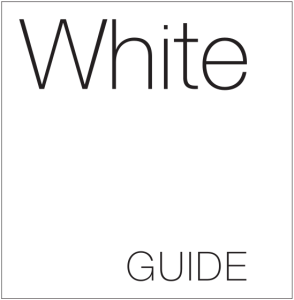 It is a well-known fact that the restaurants in Heart of Lapland serve food with high gastronomic standard. The swedish restaurant guide "White guide" confirms this once again when presenting Swedens best restaurants 2018.
Crossover restaurant where modern Scandinavian cuisine meets influences from all over the world. Large selection of small dishes, good for those who can not decide or a perfect opportunity to share with friends. Large selection of small-scale and local breweries. Season and creativity determine which dishes and drinks you will find on the menu.
Here you will taste the local produce of the season, coming from the deep forest, the waves of the river and the farmer's fields – produce travelling a short way to the dining table.  Everything is prepared to perfection, guaranteeing the best flavours of Northern Sweden. From the restaurant you have views of the rapids and the Torne River, the free national river that has always united nations and people.
Here you will find one of Torne Valley's true gems that serve the county's best ecological food. Year after year, it is celebrated by White Guide simply because the food is cooked with such passion and love. 

The restaurant has no set menu, but can guarantee a taste experience that is based on fish from the river, meat from the farm, herbs and vegetables grown in the garden and berries picked from the forest around the corner.
Life is too short not to eat good food – as in the Torne Valley, where the food is locally produced. Here you are served local delicacies from the forest, river and soil prepared traditionally and spiced with modern influences. Combine the visit with a short hike up to the mountain top – need we mention that the view is magical?
It is almost impossible to talk about Seskarö Wärdshus without mentioning its archipelago buffet. The buffet including herring, salmon and flavours of the archipelago in culinary shapes and variations attracts people in abundance. In addition, the desserts are all home-made and magically sweet. Here authentic local delicacies are created, as well as new classics – all with a big knowledge and love of the local produce.
Swedish fika
Fika is an everyday tradition in Sweden. It's more than just a coffee break, it is about slowing down — a social phenomenon and a reason to set aside quality time. The Arctic lifestyle is also about that quality time, enjoying the moment and embracing slow travel.
A lot of us got a sweet tooth and Swedish Fika usually consist of coffee and some kind of pastry. The wonderful independent cafés in our area often offer homemade baked goods, filled with berries handpicked by the owners themselves. Some places also offer the odd product coffee cheese, a mild flavoured cheese that you put in your hot coffee and let it melt a little before you fish it up with your spoon and eat it. But beware — it squeaks when bitten! Here are some of our finest cafés in the area for a Swedish Fika, and a moment of contemplation.
Brännvalls Café
Storgatan 20, Överkalix
+46 (0)926-107 16
La Bonté
Matarengivägen 14
Övertorneå
+46 (0)927-120 94
Café Myggan
Köpmannagatan 6, Kalix
+46 (0)923-155 55
Lyktan Bokcafé
Köpmannagatan 19, Kalix
+46 (0)923-121 52
Find our best places to eat: